Keep your devices going when the power goes out!


Keep your devices going when the power goes out!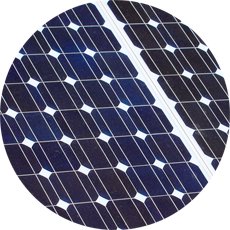 Solar Panel Compatible so you can keep your battery charging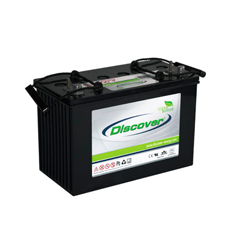 Large Battery to Store Power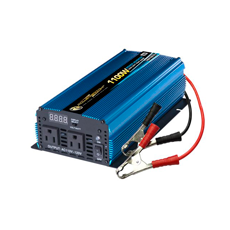 High Tech Inverter to Convert Battery Power to AC Power
No More Gas & No More Generators!
With the new Solar Table you will experience the convenience of power without having to listen to a noisy generator or worry about running out of gasoline.This table can be charged from a wall outlet so when the power goes out in the neighborhood the large battery inside the table will take over and provide you with enough power to operate a light, charge your cell- phone, and even run a refrigerator!* Don't worry if the power company is taking a long time to fix the grid because you can plug in our optional solar panel kit to keep the battery charged and to keep you supplied with electricity for days!
The Solar Table comes packed with lots of features for your convenience. It offers four 110V receptacles (two on the front, and two on the back), two USB plugins, and even a car charger port. It also has wheel casters placed underneath for easy mobility around your home or cabin.
Not only does the Solar Table provide you with life giving energy in a time of need but it is also designed to be a part of your living room unlike other solar generators which need to be stored in the closet or garage. It comes with Oak and Maple wood options and different stains to choose from (see inside).This makes it perfect for setting it next to your favorite chair or sofa in the living room.
When the power goes out the Solar Table will be ready to give you electricity when you need it the most.You can rest assured knowing that when the lights in the neighborhood go off your lights will still be on!*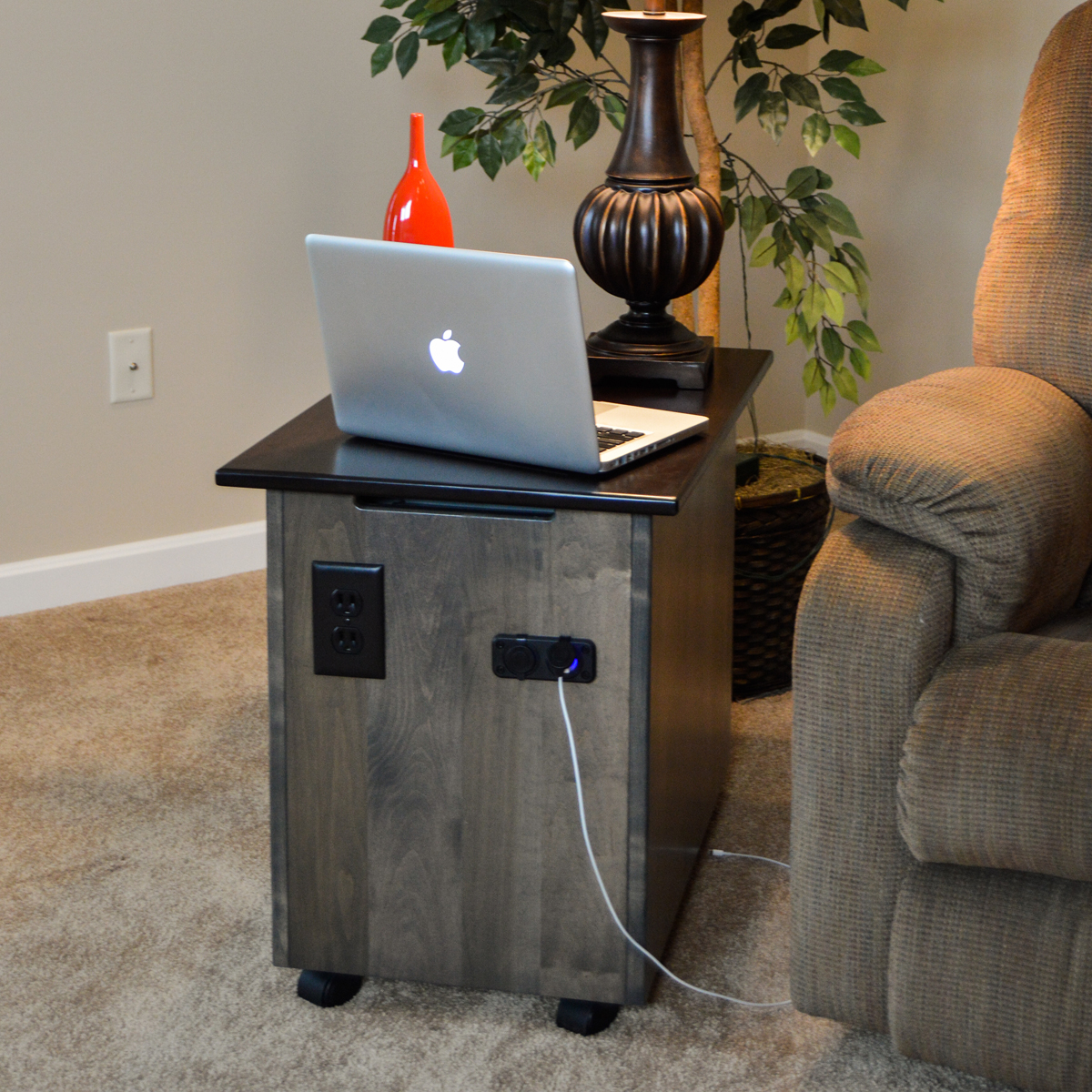 How It Works
The Solar Table houses a large battery and inverter which converts the DC voltage coming from the battery to AC voltage which runs most of your household devices.* Use the supplied charger cord to plug into the nearest outlet in your home or use one of our optional solar panel kits to keep a constant charge going to the battery. When the power goes out in your home or the sun stops shining on the solar pan- els, the massive battery inside the table will take over to supply your devices with the power they need.* We offer a range of different models to run everything from lights and computers to refrigerators and sump pumps.* See the chart on the right to find the model which works best for you!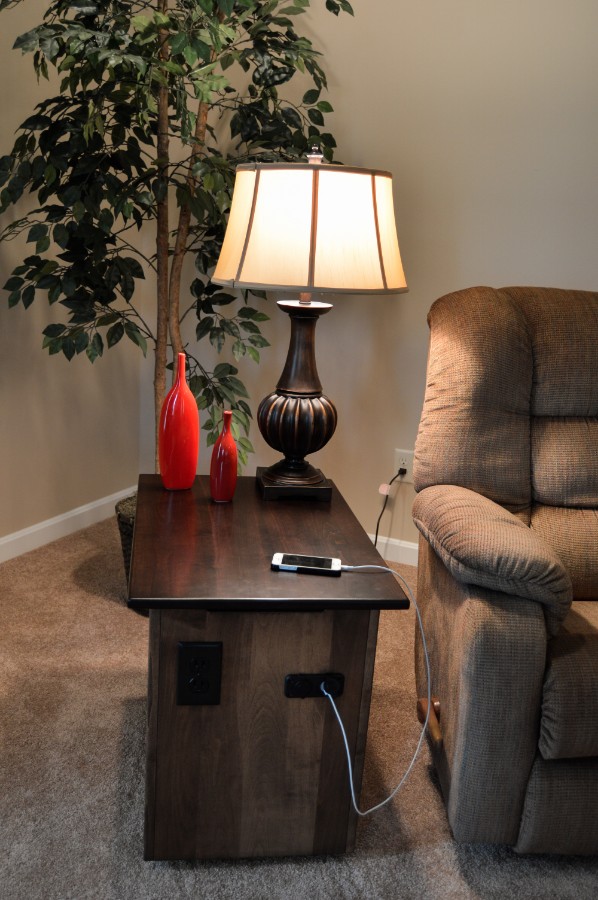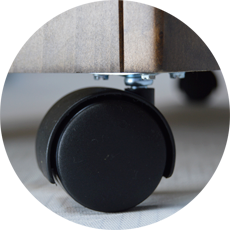 Wheel Casters
Casters underneath for easy mobility in your home, cabin, or shop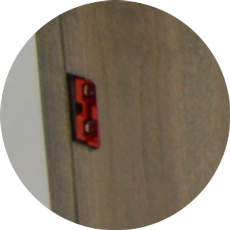 Solar Panel Input
Plug for optional solor panel to charge when the power in your home goes out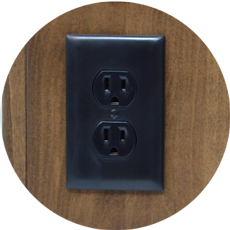 110V Receptacles
Four 110V Recep- tacles.Two on the front and two on the back to plugin your devices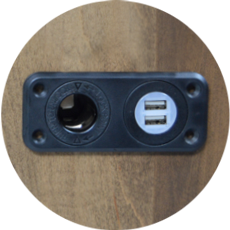 USB Plugins
Two USB plugins and a car charger port for your convenience
It's More Than A Generator!
We didn't just build a power generator. We built a powerful store for energy which you will be proud to display right in your living room. The battery and inverter are housed neatly inside our finely crafted table. It will be easy to place this table beside your favorite chair so if if the power goes out you won't need to bother even getting out of the chair. Just plug in your device and keep going! Our table comes with three finish choices (Traditional Oak, Traditional Maple, & Aged Maple) so you can easily match your living room decor.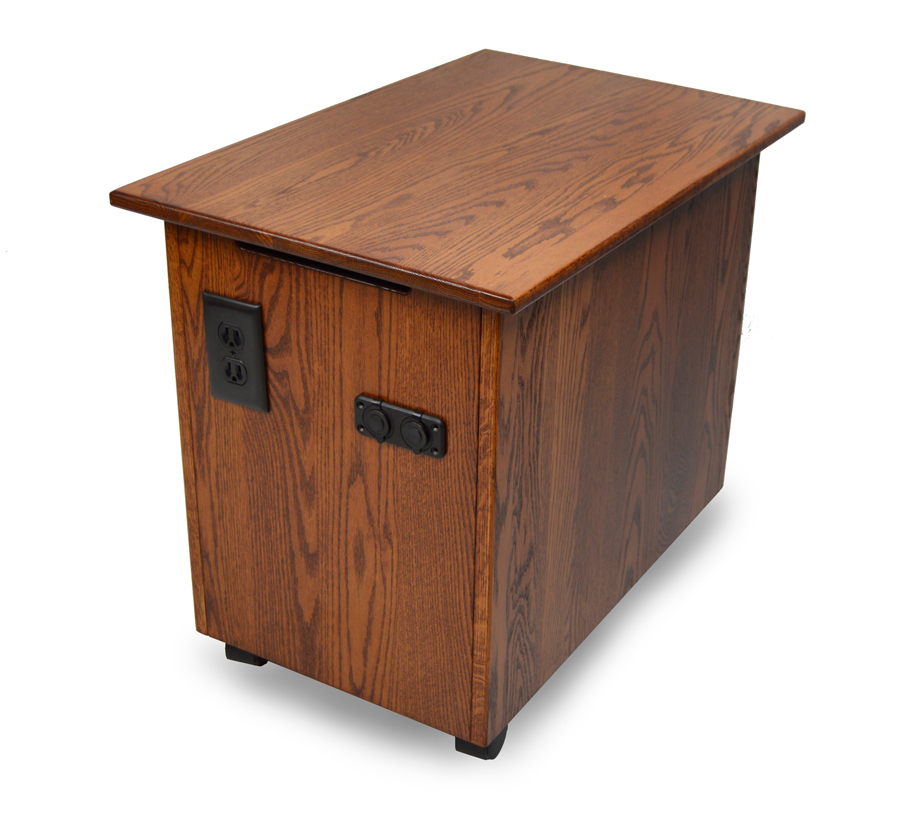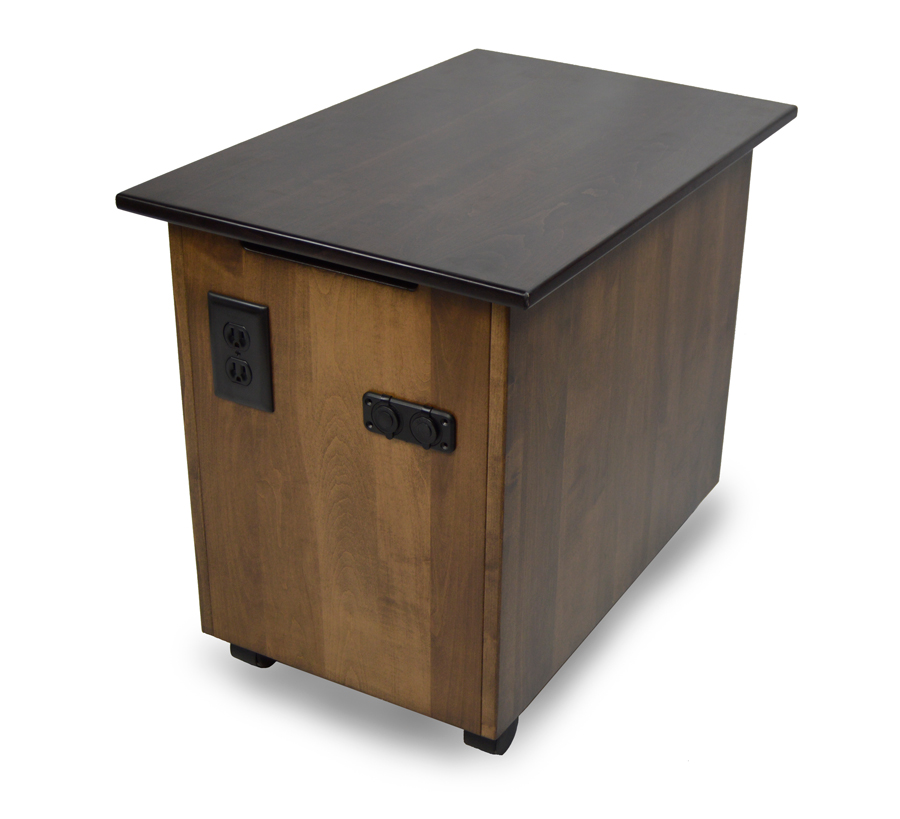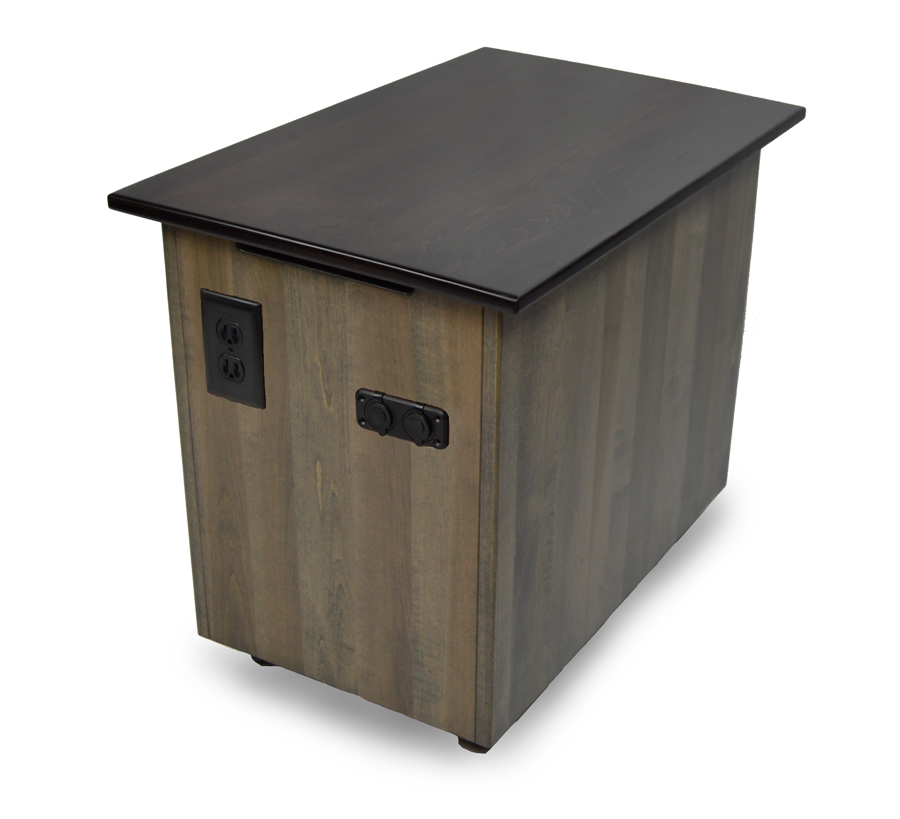 Which Model Is Best For Your Needs?
Use the tabs to select the best model which is compatible with the devices you would like to use with your table.
Optional Solar Panel Kit
When ordering, please ask about our optional solar panel kits which can be used to charge the battery inside your table. These panels are great for placing right outside a near by window. Simply run the adapter cable from the solar panel(s) through the window to your Solar Table for easy charging.
Options Include: 
120 Watt Panel Kit
240 Watt Folding Solar Panel Kit (pictured)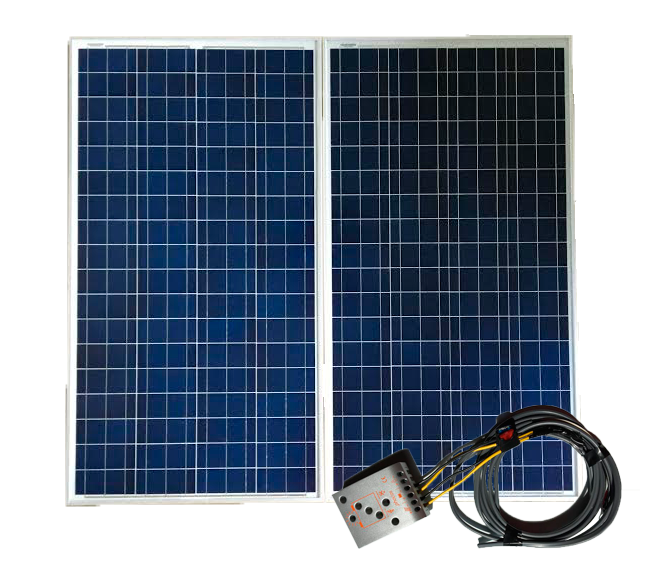 Are you ready to own a Solar Table?